Foundation Stage
Introduction
Our Foundation Stage provision offers the necessary balance of 'teacher-led' input and 'pupil-initiated' learning. We create a supportive, stimulating context in the school indoor and outdoor learning areas for children to play and engage in enquiry, discovery and reflection. We want our children to be confident in expressing their ideas, happy to make independent choices, and keen to explore the world around them. It is here in EYFS that we set down the roots of our curriculum approach at Halling Primary.
It is really important to us that children are encouraged to think and talk about what they are learning and how they are developing, using the language of learning even at this young age. We know that Halling children love learning, thrive on knowledge and like to bring what they discover at home into the classroom.
Learning habits and routines are very important and we teach pupils how to look after and enjoy the resources around them. We make the learning relevant to children's lives though our topics and engaging, learning environment. We place the pupils' individual interests and choices at the heart of the classroom so they feel unique, safe, secure and ready to explore in our Early Years provision. We also focus on supporting our children to become independent. We take time to support the children in being able to take care of their own physical needs, understanding how to keep their bodies safe and healthy, from hand washing to brushing their teeth!
The Reception provision is centred round the children's all-round development according to the EYFS Framework – development of key skills such as writing, reading and mathematics, as well as essential social, personal, creative, communication and physical development goals.
The Early Learning Goals
We use our Reception practitioners' skills and expertise to create routines, build relationships, develop activities and resources in a rich learning environment which provide pupils with the opportunities and conditions to flourish in all aspects of their development. We provide balance across the areas of learning and look to identify each child's specific needs, strengths and next steps, so that they can make excellent progress.
To view the Early Learning Goals please click here Development Matters - Non-statutory curriculum guidance for the early years foundation stage (publishing.service.gov.uk)
The 'Prime Areas'
Personal, Social and Emotional Development, Physical Development and Communication and Language are at the heart of the Reception provision and are what our staff concern themselves with every moment of each day to ensure the environment and the relationships are right for each child to flourish as a unique individual.
Recognising the importance of the Prime Areas, the Reception Team also offer a number of interventions to support the children with their listening, attention, speaking and social development. The EYFS team are trained in delivering support groups such as 'Speech and language link' which are offered to our children when intervention may be needed.
The key aspects of effective learning set down in the statutory framework are also at the heart of the Halling Primary vision and values:
Our pupils keep on trying if they encounter difficulties when learning

Pupils enjoy their achievements and progress

Children investigate and explore

Our pupils have their own ideas and are able to make links between their ideas to develop their thinking

Our children are happy to 'have a go' and seek out new challenges with enthusiasm

Develop a deep interest in the activities they do, through practice and teacher support.
The children's learning is supported skilfully by our Foundation Stage practitioners, working closely with our Best Practice Support group within the AAT trust. This specialised support helps teachers to keep up to date with current research, share excellent practice, and offer training regularly.
Literacy
Our pupils experience every opportunity to develop excellent literacy and communication skills through access to a wide range of written, audio and visual material to stimulate their early reading and listening skills and encourage recognition of key sounds, letters and spellings, making an early start on learning new technical vocabulary essential later on in school.
We follow a systematic approach for the delivery of phonics by using the Little Wandle phonic scheme. Our children have access to both paper copy books which run alongside the delivery of phonics as well as online resources for them to access at home. We teach the children the reading skills that will get them on the road to independent reading. Opportunities for reading and writing for different purposes will be given during adult-initiated sessions, as well as being rooted in all areas of our classroom provision, encouraging independent application of new knowledge and skills.
Mathematics
Maths is a favourite subject of many Halling children and we know how important it is to make maths fun, 'real', engaging and accessible so as to build a lifelong love of the subject and make sustained and rapid progress through the primary phase.
The challenge of maths in Reception is that first grasp of number and patterns. We use Numicon, amongst a wide range of other teaching resources, such as resources from White Rose and puzzles and games from nrich, to support each child's exploration in a fun, colourful and enquiry-based way. Numicon allows children to enjoy hands-on, practical mathematics, to ask and answer questions and to problem-solve.
Our staff are trained to make the next vital steps: 'follow, support, question, stimulate thinking' by recognising the potential to develop deeper understanding from initial play, by questioning and supporting, observing and recording, using the play as a way into more teacher-led learning stemming from the child's choices. This is very much focused on children becoming confident with key mathematical skills such as counting, sorting, looking for patterns and using mathematical language. So that children learn about numbers and develop mathematical understanding in an imaginative and enjoyable way much of the work is developed through stories, number rhymes and songs, games and practical activities.
Understanding the World & Expressive Art and Design
These two areas of learning are all about children making sense of the world and making connections, to solve problems, make choices and to communicate their ideas and feelings. To support children's creative and scientific development, certain skills are taught and opportunities given to develop their ideas, explore and experiment.
The specific areas support the foundations for future work in science, design and technology, expressive arts, history, geography and computing. Practical activities are planned which enable children to learn new skills and to explore, observe and talk about their experiences.
Children are involved in exploring colour, texture and shape; experimenting with paint, drawing materials, collage and clay; exploring and creating the different sounds of musical instruments; using their senses to investigate objects and materials such as sand, water and fabrics; finding out about and identifying features of living things both indoors and out; talking about how things work, developing understanding of their own cultures and those of other people; and using different construction kits to build objects they have designed themselves.
As with Key Stage 1 and 2, Reception pupils are taught to think about how they can make connections in their learning and secure knowledge which they will build on as they progress through school. In Reception, the children explore through questioning and challenges, often based around favourite books and stories. We will act, sing, and dance to help bring those stories to life and make those connections with the stories that we read.
If you have any questions or concerns, please do not hesitate to contact our school office: office@halling.medway.sch.uk and we will get back to you.
Claire Coleman
Early Years Foundation Stage Leader

Take a Tour of Our School!

We are very lucky at Halling School, in that our classes were purpose built a few years ago. We are separated from the main school building by the playground which means we can see what's going on in the rest of the school but they can't hear us! Our two classrooms are partially open planned which makes them ideal for when we work together as a key stage in our child initiated, Exploring and Learning times. The children enjoy being able to move freely around, both inside and out, playing with friends from both classes.
Throughout the day, we make full use of the fantastic provision we have in our outside areas. In the garden we have areas which meet the interests of all of our learners whether that be cooking in the mud kitchen, constructing a den in the Forest or building a fort in the garden. We have worked hard over the last few years to ensure that all of our children are motivated, inspired and engaged by the provision we provide. The children lead in telling us what they need and want then we work together to make it a reality.
Our children are very fortunate to have two, Level Three Forest School Leaders. Weekly sessions are planned, based around the interests of the children. Our Forest is a little haven of wildlife, bug hotels, a digging pit and nature trails. Forest School is a child-led approach to learning that incorporates children's right to play, to access the outdoor environment and to feel success. It is a unique way of building independence and self esteem in young children, exposing them to the natural world.
Forest School is an opportunity for the children at Halling to have new, creative experiences in the outdoor environment in a safe way. Our children encounter the natural environment, how to handle risk in a safe way and most importantly, how to use their own initiative to solve problems and co-operate with others. We aim to foster a love and respect for the natural world through stimulating natural learning experiences, inspiring children to value biodiversity and develop a strong understanding of how to promote environmental sustainability.
At Halling, we put the children's needs at the heart of all our provision and Forest School only continues to enhance this ethos. Our Forest School promotes cultural diversity, ensuring everyone feels valued and that individuality is celebrated. We are confident that our provision not only compliments and extends our curriculum, but also nurture children to become successful lifelong learners. Forest School learning experiences create endless opportunities for cross-curricular links to science, Mathematics, English, Geography and Art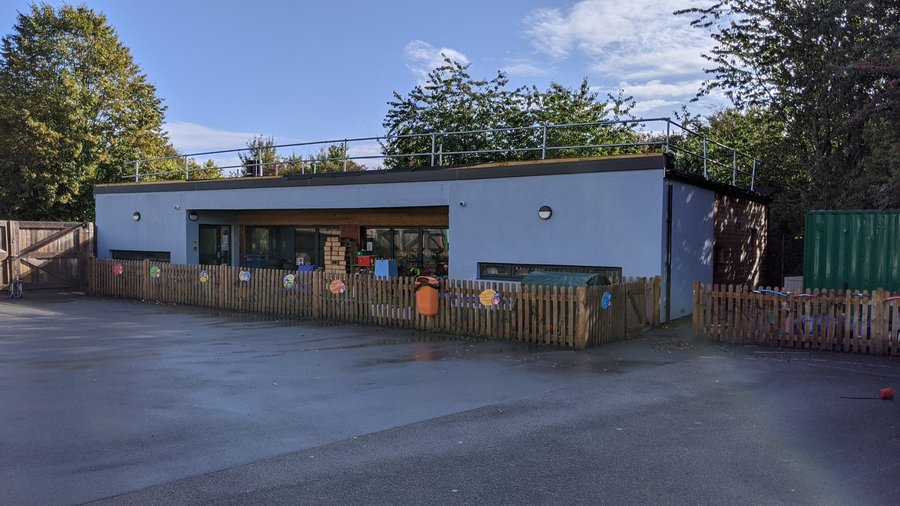 Getting Ready For School
Starting school is a very exciting time for both children and parents but we know that it can also be a daunting time. We know that there are some common worries amongst parents with one of the main ones being, 'are they ready?' This is often one of the first things we are asked and this year even more so.
Every child starting school is unique and comes with different experiences and skills. It is our job to get to know all the children and build on what they already know.
We definitely do not expect the children to come into school being able to read and write! There are many things however, that you can do at home to make the transition into school easier for everyone. Here are some things that we would love your child to have practiced at home before they come to school in September:
Go to the toilet independently and be able to wipe themselves. We understand that it's tricky as their arms don't seem long enough but it would really help if you could encourage them to do it independently at home.

Wash and dry their hands properly. This year everyone has had lots of practice with doing this!

Put on and take off their own shoes. Shoes with Velcro are the easiest for children to do unaided. Buckles and laces are trickier! We will always praise the children for putting their own shoes on . . . then gently remind them to put them on the right feet!

Put on their own coat. If they can do it up themselves that's even better but this usually comes during their time with us.

Dress and undress themselves. This we know is not an easy task but the more they try it, the more confident they become. They will get lots of practice every week when we change for Forest School.

Recognise their name. Some children may come to school being able to write their name but the majority will learn this skill during the first terms in school. If they can recognise their name or the first letter of their name, this will help them to find their coat peg etc.
We will never leave a child to struggle with something they aren't able to do and some children will need more help than others. We will always encourage a child to have a go and model the best way to do it to build their confidence to achieve it themselves. One of the best parts of the job is seeing a child achieve something they've been struggling with!
When the children first start school, the most important thing for us to do is to get to know them, what they like, don't like and what interests them most. We will have a chance during our initial meeting in school to answer any questions and for you to share any particular concerns you may have.
When the children first start school
Children, and parents, react differently on that first day in school! Hopefully your child will be fairly confident and ready to stay with us. Some don't even look back to say goodbye! Others will need some coaxing to stay. We will always comfort those that need it and they often quickly forget why they're upset when they see something or someone that interests them!
Keeping in touch
We are always there for you to talk to before and after school and will let you know if something has happened during the day. If something has happened at home, or your child has had an unsettled night, please let us know as sometimes this means they may need a little more support during the day.
Useful links
There are probably lots of questions you would like to ask and normally these are easily answered during our new parents meeting and 'ready for school' parents' workshop. Hopefully we can chat about them in our initial meeting in school but in the meantime here are some website and links that you can look at:
Below are some helpful documents you can download to view.
Final thoughts . . .
As parents, you are your child's greatest teacher and role model!

We are in this together! Always feel free to ask any questions or mention anything that you're worried about.

We are really looking forward to getting to know you and your child and will see you (virtually or in real life) very soon!

Listen to the EYFS Team reading one of their favourite stories...