Hello and welcome to the school's pastoral provision page!
At Halling Primary School we strongly believe that children can only thrive academically once all other, more fundamental needs are met.  Through our whole school approach to mental health and wellbeing, we ensure that pastoral care is inclusive and embedded at all levels within our practice. This means that every child at some level will have access to pastoral care and support. We have devised a clear-tiered support system which highlights how as a school we respond to emerging, low level and serious mental health problems.
Debbie has worked as a Pastoral Lead for over eight years in primary schools across Kent. Prior to these roles, she worked for the Early Help Team as a Family Support Worker. These roles have provided a wealth of experience and knowledge in working with children with varying social, emotional and mental health needs.
Debbie is very passionate, dedicated and committed to promoting positive mental health and working closely with children and their families around their emotional health and well-being. With the government recognising the need for mental health support in schools now, more than ever it is essential that we work together to beat the stigma and encourage children to speak openly about their feelings and emotions.
As a Pastoral Lead, Debbie plans and develops pastoral interventions that are unique to individual children, working closely with parents and carers around varying subjects that affect home life such as housing, separation, bereavement, mental health, domestic abuse, financial issues and more.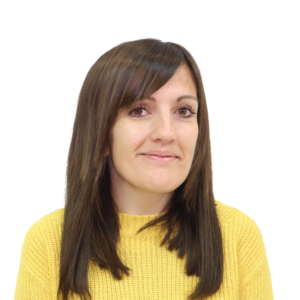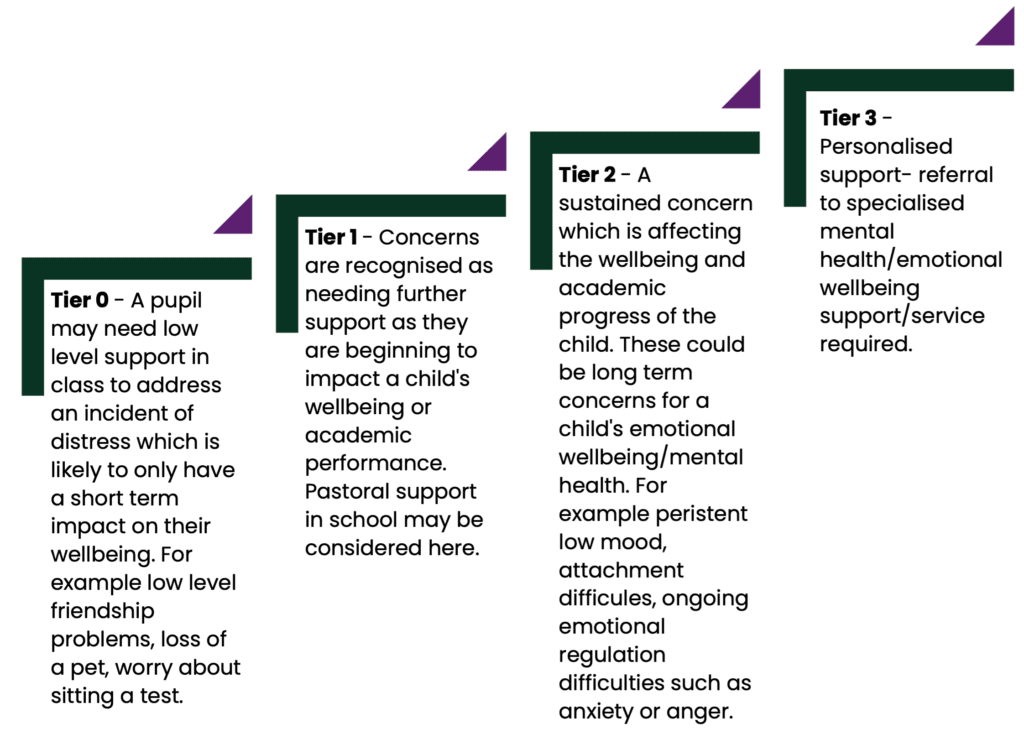 More information on the tiers information can be found below here by clicking here:
What should I do if I have a concern for my child's emotional wellbeing/mental health?
If you have a concern for your child's emotional well-being and or mental health always speak to your child's class teacher in the first instance. If it is felt that the concerns raised are tier one or above then the teacher will consult with the inclusion team and will be able to assist you in making contact. The inclusion team is made up of the school's SENDCO Ms Eakins and Mrs Tyler the school's Pastoral Lead. We work closely together to ensure the most appropriate, timely and effective support is put in place for all our pupils. Collectively our approach is to be proactive rather than reactive when it comes to supporting children's mental health and well-being so we have worked hard together to ensure there is a range of interventions/support available across the school.
What does our school's pastoral provision offer look like?
In the table above you will see what mental health and emotional well-being support is available for your child here at Halling. Our Pastoral Lead Mrs Tyler also our trained Senior Mental health Lead leads on many of these interventions so has a good oversight into what support universally is available for you and your child when mental health issues begin to emerge.  Our whole school approach aims to:
Promote good mental health and emotional well-being for staff and pupils
Educate children and families on mental health and wellbeing
Train staff to identify signs and symptoms of emerging mental health needs in pupils
Have a clear process for managing all mental health concerns
Have systems in place to support students to seek help if they need it
Have policies in place to support children through referrals to specialist support
Know what support is available locally outside of school
Be accessible to staff, children and their families where support is required
Have a range of interventions in place to meet a multitude of needs