At Halling Primary School we operate a Smart School Council (SSC). This means that every child at Halling is a member of the School Council and has a voice that is not only heard but really listened to.
Halling's Communications Team lead the SSC and meet weekly to discuss different aspects of school-life. This includes raising money for charity, working with our wider community, making changes to the day-to-day life in our school, and further enhancements to teaching and learning. Our Communications Team members are proud to be leaders of positive change for all.
We introduce pupil leadership roles as we strive for everyone to know and understand each other in a cheerful, safe environment where everyone feels valued and listened to.
The Pupil Voice team also creates a newsletter at the end of each term, please visit our newsletter page.
Smart School Council Introduction
At the start of each academic year, pupils in Year 6 can apply to be a Head Pupil. They write an expression of interest to the Headteacher and then pitch their speech in a whole school assembly. This is then followed by a whole-school democratic election in early September.
The elected Head Pupils, who wear a green and silver striped tie, work together to form their 'Communications Team' so that it is in place by the end of Term 1 of each academic year.
Year 5 and Year 6 pupils are invited to apply to be a member of the Communications Team and the Head Pupils lead on this election process – it is their first official task.Each member of the Communications team wear a purple tie.
During our end of year transition day, the new Year 6 classes are given the opportunity to write a letter of interest for various job roles and responsibilities that they would like to take on during Year 6. Children are then selected based on those who are most suited to the role and those who show Halling's Core Values which transcend perfectly into PE and Sports: Resilience, Respect, Thankfulness, Compassion, and Integrity. The House Captains and Vice Captains are individuals who strive to be the best ambassadors for their Houses; showing a responsible attitude to their learning in both PE and other subjects across the curriculum.
At Halling, we create an inclusive environment, and therefore, whilst the majority of our events are centered around sports, the Halling House Cup events are not just sporting events, but a mix of challenges chosen through Pupil Voice and whole-school votes.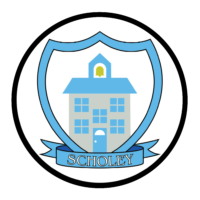 This house name was chosen to commemorate the first Headmaster of Halling, John Scholey, who also brought the first train ticket out of Halling station.
This house name was chosen to honour Gundolph as a great architect responsible for Rochester Cathedral, Tower of London and Halling Palace.
This house name was chosen after William Lambarde who was known as Halling's most distinguished resident.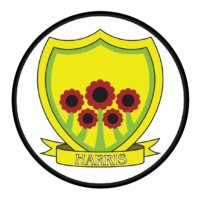 This is the newest house of Halling and is named after Sergeant Thomas Harris; who was a recipient of the Victoria Cross and resided in Halling.
At Aletheia Academies Trust, we all understand the importance of getting all pupils involved in the direction of the schools and how students can be an instrument to affect positive change in our school communities. Bi-monthly a number of school councils from each school get together to discuss what individual schools have done recently, to plan what they want to achieve in Student Voice for next year and ways to ensure the group is feeding into the Trust to have an impact on the overall development.
To find out more about our Student Voice, please visit the Trust website here